Greenall's Black Cherry Gin
0g SUGAR
The Original London Dry Gin recipe has been infused with naturally sweet black cherries to create the smooth, floral and fruity taste of Greenall's Black Cherry Gin, without the addition of sugar or sweetener.

Free
GREENALL'S BLUEBERRY BLUE JIGGER
Included
with each single
bottle
of Greenall's Black Cherry Gin
70cL
What Does it Taste Like?
Balancing bold fruity flavour with juniper camphor notes, creating a sweet and fruity gin with a smooth, rounded finish.
A perfect balance of flavour making it a great base for cocktails.

About Greenall's Black Cherry Gin
They come in all shapes and sizes and make great cakes, but we think this Black Cherry gin by Greenall's will make a cherrific addition to your drinks trolley! Add a fruity, juiciness to the classic London Dry gin by the oldest distiller of gin in the UK. While this might not be the most traditional of gins, we are sure the juniper driven, dried fruit sweetness will be right up your (cherry) tree!
Take your Gin and Tonic to town by mixing it with Greenall's Black Cherry gin. Serve over ice, add a cherrific garnish and we think you've got yourselves a cherry good serve! Even better, it is made with 100% natural ingredients and contains zero sugar and no sweeteners – just real fruit for real flavours. Deliciously dark and lusciously smooth, it's time to make this Black Cherry gin your signature serve.
OUR STORY
THE ORIGINAL LONDON DRY GIN SINCE 1761
Greenall's consists of a blend of 8 of the finest botanicals sourced from around the world from Tuscan juniper, to delicate Moroccan coriander and zesty Spanish lemons. A classic British gin using natural flavours makes Greenall's a perfect choice for all gin lovers.
HERITAGE
THE HISTORY OF GREENALL'S
Hand crafted by England's Oldest Gin Distillery; Greenall's Gin remains true to our founder's vision to create a quality crafted gin. Greenall's remains unchanged from the original recipe and closely guarded by just seven master distillers in our 260-year history.
THE PROCESS
MASTERS OF OUR CRAFT
Our entire process of crafting Greenall's Gin is overseen by our 7th Master Distiller, Joanne Moore. Joanne, along with our masters of craft, focus on crafting exceptional new gins for the Greenall's portfolio and ensuring every batch is produced to perfection including each botanical being weighed and placed into the distillery's beautiful copper stills by hand.
1. THE INGREDIENTS
Before the distillation begins the botanicals are added by hand to our copper still along with a mixture of grain neutral spirit and water sourced from the foothills of the local Cheshire Plains. The botanicals are then rested in the spirit and water to allow the flavours to infuse.
2. THE DISTILLATION
Using steam, the liquid is heated until it vaporises, taking all the essential oils and aromas of the botanicals. The vapour is cooled, condensed, and collected as a concentrated spirit.
3. THE HEARTS
Only the 'heart' of the distillate is chosen to create our gin. Any residual liquids (the 'heads' and the 'tails') which are created at the start and the end of the process are discarded.
Greenall's Black Cherry Gin Perfect Serves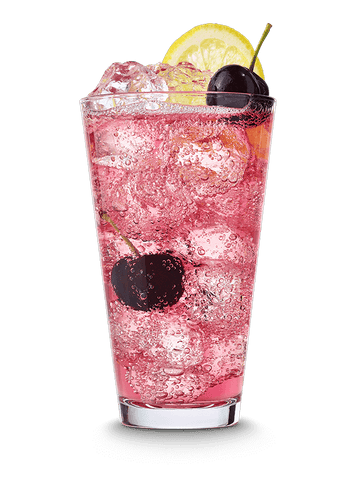 black-cherry-gin-and-tonic
Nutrition Facts Typical Values (per 100ml)
Energy (kJ):
866,
Energy (kcal):
207
Alcohol %:
37.5,
Alcohol kcal:
207
Fat (g):
<0.5,
of which saturated (g):
<0.5
Carbohydrate (g):
<0.1,
of which sugars (g):
0
For quality spirits and pioneering brands, Neat & Shaken is the answer.
Free Shipping over £100
In England, Wales & Lowlands
Loyalty Program
Earn points every time you shop.
Trusted & Secure
Assured Protection Guaranteed.
Carefully Packed
and delivery right to your doorstep
Your cart is currently empty.
Shipping UK
Taxes and shipping fee will be calculated at checkout