Bloom Jasmine & Rose Gin Set
NO ADDED SUGAR
Our Neat & Shaken Sets are the perfect present for anyone in your life - including you! Earn some extra brownie points with this gorgeous presentation box containing a 70 cl bottle of BLOOM Jasmine and Rose gin, a BLOOM Copa glass and a very good-looking rose gold measure jigger. The girls at BLOOM have even advised us on which carefully chosen complementary garnishes to include, so get ready for some rosebuds, pink berries and raspberries to class up your cocktail. All you have to do is add a mixer and enjoy!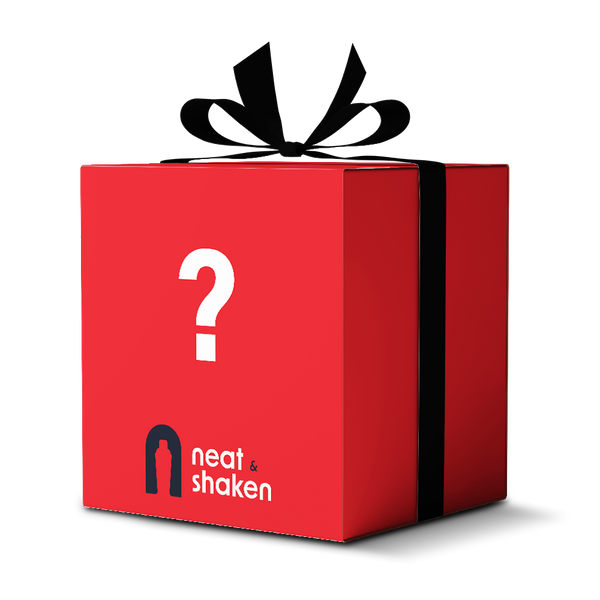 Add £30.00 worth of Liqueurs, Flavoured Gins, or Ready-to-Drink Cocktails (other products excluded!) to your cart and choose a branded gift. Choose a second gift when reaching £60.00!
What Does it Taste Like?
BLOOM Jasmine and Rose is carefully crafted using real rose petals and jasmine flowers as the two key botanicals - bursting with floral and earthy flavours, the floral notes add a rich complexity to create a delightful twist on the traditional pink gin.

About Bloom Jasmine & Rose Gin Set
Here at Neat & Shaken we are very serious about our gin. And because we were always missing something in our drinks cabinet - the right glass, the best garnish - we felt we weren't getting the best out of our evening G&T. Which is why we created the Neat & Shaken Gift Collection. Inspired by a need to have the perfect gin cocktail every time, this BLOOM Jasmine and Rose Gift Set contains everything you need to be gin-ning at life.
BLOOM Jasmine and Rose is a pink gin made with zero sugar. Because the gin is infused with real rose petals and jasmine flowers, we have chosen garnishes that will enhance the bold floral flavours and elevate your next G&T. Make the most of your cocktail with rose buds, pink berries and raspberries for a sophisticated sip with a twist. Just add tonic.
THE BLOOM RANGE
BLOOM London Dry Gin was first launched in 2009 as a result of Master Distiller, Joanne Moore's vision to create a lighter tasting gin for all to enjoy. Combining the finest natural botanicals, it quickly grew to become a firm favourite among the new gin-eration of drinkers, a sophisticated gin renowned for its purer tasting flavour profiles and its iconic bottle.
Working with only natural ingredients, Joanne has created four stylish, sugar-free gins that give a modern twist to an old favourite. And that's not even counting the gin liqueur and the ready to drink range: all you need to do for the perfect gin cocktail is just twist and go. Quintessentially British, perennially popular and achingly cool, BLOOM Gin invites you to pour with passion.
THE GINS
The BLOOM Gin range is truly le-gin-dary: four gins - one London Dry and three flavoured - bring a fresh flavour to your G&T. Named for its light and floral taste, all BLOOM Gins blend citrus notes with carefully chosen, natural botanicals, with just a hint of juniper. The result is a range of smooth tasting gins that even gin haters will love.
BLOOM Gin's range of fresh, fruity, floral gins include their signature London Dry, which combines chamomile, honeysuckle and pomelo for a uniquely light drink, the Passionfruit and Vanilla Blossom option for those who love a burst of exotic flavours and a Raspberry and Rose gin for a bold, balanced, "blooming" good drink! BLOOM's Jasmine and Rose pink gin adds a touch of elegance to the versatile range.
Bloom Jasmine & Rose Gin Set Perfect Serves
Kiss From a Rose
Eastern Rose
Pink Martini
Hanky Panky
Bloomin' Rose
Nutrition Facts Typical Values (per 100ml)
Energy (kJ):
907,
Energy (kcal):
219
Alcohol %:
40,
Alcohol kcal:
219
Fat (g):
<0.1,
of which saturated (g):
<0.1
Carbohydrate (g):
<0.1,
of which sugars (g):
<0.1
For quality spirits and pioneering brands, Neat & Shaken is the answer.
Free Shipping over £100
In England, Wales & Lowlands
Loyalty Program
Earn points every time you shop.
Trusted & Secure
Assured Protection Guaranteed.
Carefully Packed
and delivery right to your doorstep
Your cart is currently empty.

Special gift unlocked!
Choose a gift!

Reach £30.00 on Liqueurs, Flavoured Gins, or Ready-to-Drink Cocktails and choose a gift (other products excluded)!

Reach £60.00 on Liqueurs, Flavoured Gins, or Ready-to-Drink Cocktails and choose another gift (other products excluded)!
Shipping UK
Taxes and shipping fee will be calculated at checkout