Red Passion Colada - Liquor Cocktail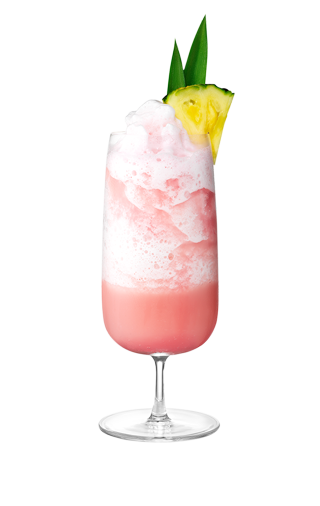 Ingredients
50ml Alizé Red Passion
75ml Pineapple Juice
30ml Coconut Milk
15ml Grenadine Syrup
Method
In a blender, place all five ingredients and blend with ice.

Pour into a tall glass and float Alizé Red Passion on top.
Garnish with a pineapple wedge.
Alize Red Passion Liqueur
Alizé Red Passion is the perfect blend of Alize V.S Cognac and premium French Vodka infused with succulent passionfruit from the rainforests of Brazil, tangy cranberry from Canada and a hint of sumptuous peach from Chile.