Goldfinger - Liquor Cocktail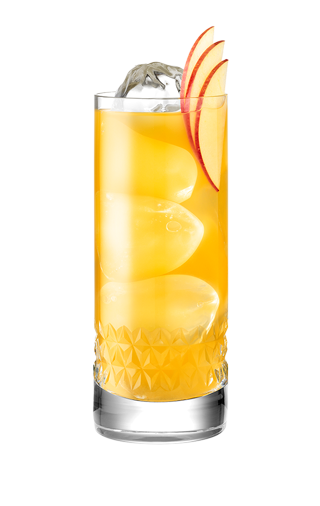 Ingredients
60ml Alizé Gold Passion
150ml Apple Juice
Method
Fill a highball glass with ice and pour Alizé Gold Passion.

Top with premium apple juice and stir well until fully mixed.
Garnish with slices of apple for a refreshing serve.
Alize Gold Passion Liqueur
L'Original. Alizé Gold Passion expertly blends the intensely flavoured and aromatic juices of exotic passionfruit with Alizé V.S Cognac and premium French Vodka. The result is a liqueur that is exceptionally smooth and favourably sweet with vivid passionfruit  flavour.