Bleu Mojito - Liquor Cocktail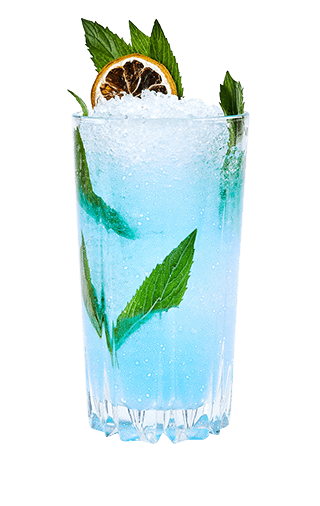 Ingredients
30ml Alizé Bleu
30ml Rum
15ml Lime Juice
15ml Sugar Syrup
Soda Water
8 Mint Leaves
Method
In a tall glass (you'll need that extra space to muddle) crush the mint leaves together with the lime juice and sugar syrup.

Once suitably muddled, pour the mixture over the Alizé Blue and rum.
Top up the glass with soda and add plenty of ice.
Alize Bleu Passion Liqueur
Alizé Bleu Passion is the perfect blend of Alize V.S Cognac and premium French Vodka infused with real passionfruit, fresh cherries and a hint of ginger for a deliciously balanced drink.